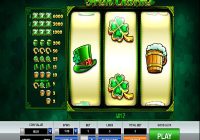 Get ready to embark on a classic journey into the Irish lands for a fun and a highly rewarding ride through Irish Charms, by Pragmatic Play.
READ MORE +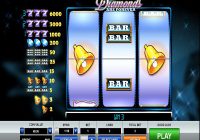 Diamonds are Forever by Pragmatic Play is a 3 reel game with 3 lines. It comes with a scatter bell, a wild 7 and of course, a nostalgic ride with its classic format and theme.
READ MORE +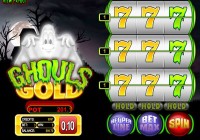 Get ready for an amazing experience as you search for the fortunes of the ghouls. Place the bets and spin the reels and enjoy an amazing gaming experience that is packed with ...
READ MORE +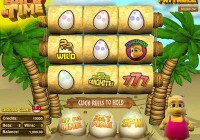 Back in Time is a 3-reeeld, 3 lined 3D video slot by Betsoft Gaming, which is considered to be one of its early games. Join a baby dinosaur in a great adventure that is packed ...
READ MORE +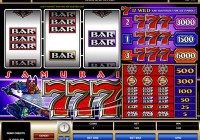 Samurai 7s is a truly remarkable Microgaming powered slot machine that boasts 3 lines across its 3 reels. It has a wild icon and a 6000 coined jackpot payout that is up for grabs.
READ MORE +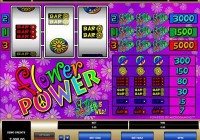 Flower Power by Microgaming is a 3-reeled, 3 lined classic slot that has a wild icon, a jackpot and plenty of other line pays.
READ MORE +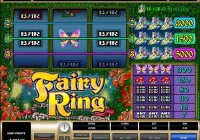 Search for the Fairy Ring through the fairy tale forest so you can get to claim plenty of rewards. You can do that by simply placing your bets and spinning the reels of the slot ...
READ MORE +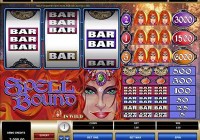 Spell Bound is a 3-reeled, 3 lines slot machine that has a classic format, but offers a pretty immersive and an exotic gaming ride that is very rewarding.
READ MORE +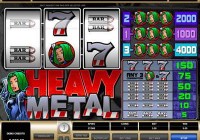 Join a green haired special agent on her missions through this 3-reeled and 3 lined slot machine right here for free.
READ MORE +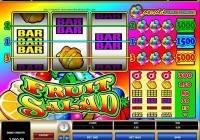 Fruit Salad by Microgaming is a fruit machine in every meaning of the word, starting from its name "Fruit Salad" to the visuals, colors and symbols of the game. It also has a ...
READ MORE +