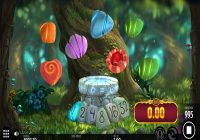 Well of Wonders is the latest game to be developed by Thunderkick. The game has 7 lines, 7 reels with plenty of special features that players can take advantage of.
READ MORE +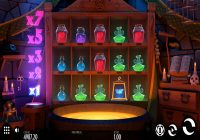 Frog Grog is one of the latest games by Thunderkick that has 23 lines, 5 reels and multiple winning chances for the players.
READ MORE +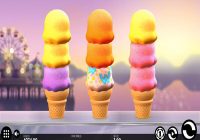 Sunset Delight is a 5 reeled game that is powered by Thunderkick that comes with a wild scoop and a scatter biscuit. This makes for a wonderful tasty experience with multiple ...
READ MORE +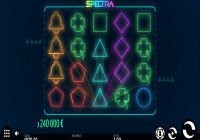 Spectra by Thunderkick powered machine that has 10 lines with 5 reels and plenty of winning chances. Try it out here for free and see what all of the fuss is all about.
READ MORE +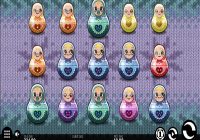 Babushkas by Thunderkick is a fun Russian themed slot game that has 5 reels with 17 lines, 3 special features and the Symbol Upgrade function.
READ MORE +
Zoom by Thunderkick is a fun and a highly rewarding 64 lined, 6 reeled slot machine that can be played right here for free.
READ MORE +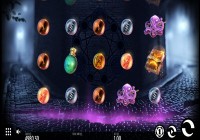 The Rift is a 17 lined video slot by Thunderkick that has a 5 reeled setup and comes packed with plenty of winning chances, bonuses and special icons for its players.
READ MORE +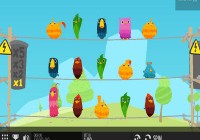 Get ready for a truly one of a kind gaming experience that comes from the rich gaming portfolio of Thunderkick, Birds on a Wire. It is a game that has 5 reels and has 17 lines for ...
READ MORE +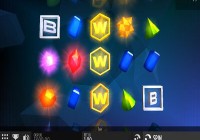 Flux by Thunderkick is one of the newest games by the developer. It has 15 lines, 5 reels, a bonus game and a wild symbol, all of this creates a highly rewarding gaming experience ...
READ MORE +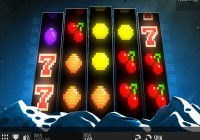 Playing free slots is fun, as it allows you to enjoy the game and all what it has to offer, without paying anything. This is exactly what you can do with this game, Arcader, by ...
READ MORE +